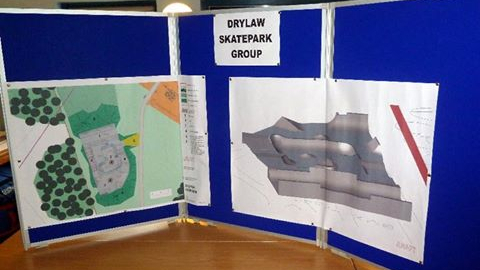 Its been a long time coming but North Edinburgh Community News can today reveal that funding has been secured to build a Skatepark in Easter Drylaw park.
The project has been four years in the planning stages and was the idea of a group of young folk who complained that the journey to Saughton Skatepark was unreasonable.
The young people took their complain to local councillor Lesley Hinds and from there a group was set up to look at options for creating a Skatepark in the park.
The group appointed Architect Urban Design Futures and they prepared a feasibility study.
After that came the milestone of securing planning permission, this was relatively straight forward and then came the real hard task, raising £250,000.
At a meeting last night the group confirmed that all the money was in place, £100,000 as given from the 2014 Legacy Fund and its understood the rest has been made up of smaller grants and Council funding.
A source close to the project said "Its great news, the group have worked hard for a number of years."
We will publish more information as it becomes available.