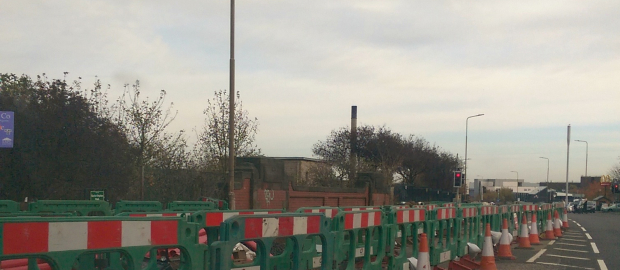 Residents in Telford have expressed their anger that road works, that have caused chaos on Telford Road, haven't progressed in over a week.
A few weeks ago workmen started digging up the road and for past five days workmen have been absent.
One angy local said "Its beyond a joke, they tunred up about a fortnight ago and started shutting one side of the road. They spent a few days digging it up and then they disappeared, leaving total chaos behind them.
"At busy times its basically a long line of traffic from Crew Toll right up to the McDonalds and its the same the other way. Drivers getting impatient and try and get through them as quickly as possible and its leading to near misses.
"We are taking our lives in our hands when we cross the road."
A Council source said, "This is happening more often, we will find out who the utility company is and contact them."
All Inverleith ward councillors declined to comment.