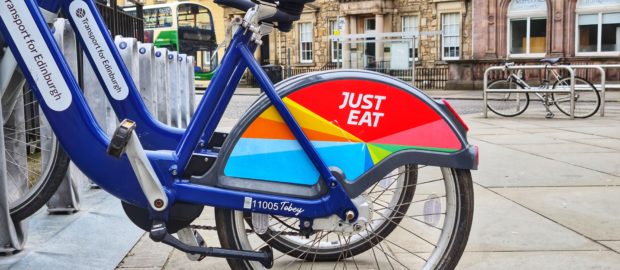 Anyone who uses Edinburgh's bike hire scheme can benefit from a four-month pass for the price of less than one, as part of an offer launching on Monday.

People have been able to try out the bikes for free since 29 June under an initiative giving riders their first 30 minutes of use at no cost, encouraging the public to give cycling a go. Since then more than 2000 free passes have been redeemed.

The second phase of the deal aims to promote long-term use of the bikes by providing a limited number of four-month passes for just £10. The 'Back to Work pass' replaces the existing 30 minutes free offer to support people to consider alternatives to private car use while managing demand for public transport as they return to work.

This has been made possible by funding from Transport Scotland through the Smarter Choices, Smarter Places programme.

Transport and Environment Convener Councillor Lesley Macinnes said "We're delighted to be able to extend our offer to help more people benefit from our hire bikes for longer.

"As we begin to return to some sense of normality, and as residents go back to work, more people will need to travel, and this will provide an affordable alternative to private cars while reducing pressure on public transport.

"There's been a real surge in cycling over recent months, and we want to see this continue, benefiting the environment and the public's health.
"That's why we're delivering improvements across the city that will make cycling and walking even easier and safer as lockdown is lifted."