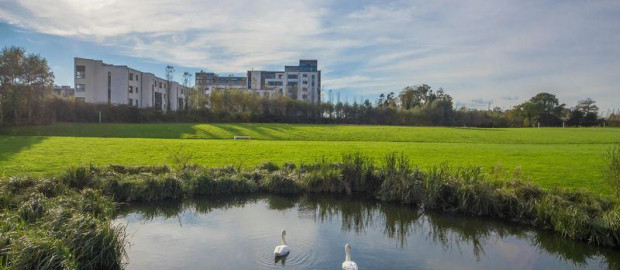 Dear Readers,
I can't believe it's almost been a year since we started North Edinburgh Community News.
It has been a quick twelve months only made possible by the team of 13 volunteers who continue to give up their time to bring you all the latest news from North Edinburgh.
This update is to bring you up to speed with where we are with our business plan and give you an idea how well we are competing in North Edinburgh.
As some of you will be aware we are not connected to the North Edinburgh News (The NEN) and that has caused us some issues along the way.
We believe that News of any sort should be independent of any direct funding, especially from the Council. Otherwise there is a risk the news outlet just becomes a Council mouthpiece.
In North Edinburgh the NEN was chosen (without any tendering process) to deliver the Contact in The Capital pilot and up to £25,000 from the Council was allocated to this.
The following statistics compare the work we do to that of The NEN.
ARTICLES POSTED

NUMBER OF SOCIAL MEDIA FOLLOWERS

NUMBER OF TIMES ARTICLES SHARED ON SOCIAL MEDIA

AVERAGE NUMBER OF WEBSITE VIEWS PER DAY

COST TO THE TAXPAYER

£25,000 was allocated to The NEN although a final report will confirm exact amounts.
Where did the data come from?
The data in this post came from Buzzsumo and the full report is available at the bottom of this page.
I am sure you will agree from this report that North Edinburgh Community News (us) provides better value for money compared to our Council funded competitor – but I will leave you to make you're own mind up on that one.
Going forward we have agreed to work in partnership with The Edinburgh Reporter and this partnership, although in it's infancy, has already started to flourish.
We are planning a training programme to be delivered to local people around Social Media and how to use it. If you would like to find out more about that please email us at liveedinburghnews@gmail.com .
I will be back again in three months time with another update from us but in the meantime I would like to thank all the volunteers and of course you our readers for making it all happen.
Also I am keen to hear your views so you can email us or leave you're comments on Facebook or Twitter. If you have any suggestions on how we can improve on what we are doing please get in touch.
Click for the Full Report
Thomas Brown
Editor
Live Edinburgh News Network