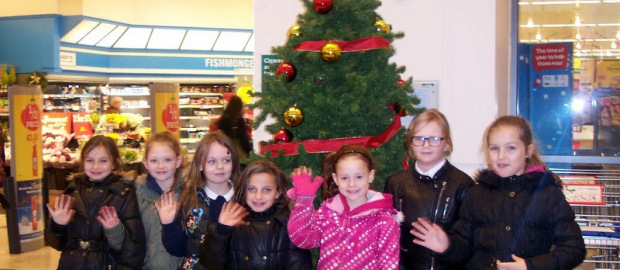 Millennium Centre children get packing to raise much needed funds
Morrison's graciously allowed our boys and girls to bag pack at the check outs – and a very generous donation from Scottish Gas of £250 gave the clubs a flying start!
Fifteen boys and girls – along with Paul, Chris, Donna, Stephanie, Peter & Allan who acted as supervisors – got down to their tasks with great zest and enthusiasm.
The boys were first up, being transported by MYDG transport ( Many thanks to Muirhouse Youth Development Group) working from 2 – 4pm, then the girls from 4 – 6pm.
The total raised on the day (including Scottish Gas' generous donation) was £612.76p. The whole exercise fitted perfectly with the citizenship taught in the clubs on a weekly basis. Thank you to everyone involved!
James McGinty
Muirhouse Millennium Community Centre