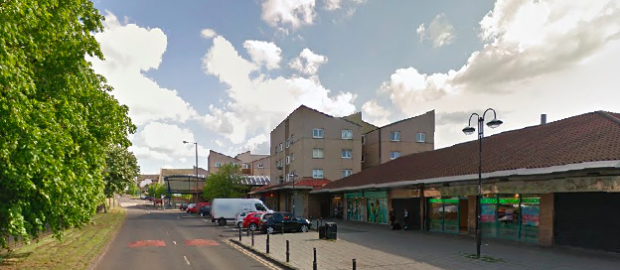 Muirhouse Shopping Centre is to be transformed through a £1.52 million Regeneration Grant, it's been announced. The cash will see sections of the run-down centre demolished and replaced to give the area a new 'civic heart'
This project will undertake the regeneration of the central public area within Pennywell and Muirhouse, replacing select sections of a sprawling 1960's shopping centre that has fallen into decline with a new central hub and civic square.
The plan anticipates that the square will be surrounded by new homes, health centre and existing library, arts centre and shopping centre.
The community have been at the centre of developing this project, shaping plans to create a 'civic heart' to meet current needs and those of future generations in order to replace current negative perceptions. Extensive community consultation has taken place through a master planning process in 2012 and a subsequent place making study carried out in 2014.
The project has been developed in a partnership between the council, North Edinburgh Arts, Urban Union, NHS Lothian, Muirhouse Housing Association and Local Schools.
 Aims:
 Contributing to the transformation of the area into a more sustainable neighbourhood;
Improving access to employment and training services;
Encouraging private investment and new retail offering and creating WI-FI connectivity alongside safe and attractive spaces for outdoor leisure and cultural activity.Anticipated outputs.:
1 FTE new jobs created
10 construction jobs supported
60 existing job supported
10+ training places created
0.27 ha of Vacant and derelict Land remediated, de-risked or brought back into use specifically in relation to temporary or permanent greening
1 buildings refurbished and brought back into use
3 community facility supported
20 businesses/ enterprises benefiting from supported facilities