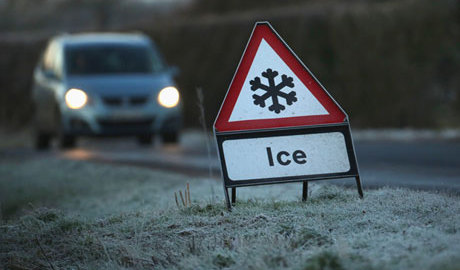 Do you know where your nearest salt bin is?
As the icy conditions continue we have been asked by many readers where is the nearest salt bins – We have made a comprehensive list covering West Pilton, Muirhouse, Drylaw and Granton below.
West Pilton – Near 37 Ferry Rd Avenue
Muirhouse – Near to number 5 Muirhouse Park, Craigroyston Grove and Ferry Gait Drive near to Muirhouse Bank
Granton – Near number 28, 40, 39/41 Granton Cres,  Granton Mains Avenue, Granton Road Against metal barriers and beside lighting column opposite top of Wardie steps, on footway in front of/between Number. 213 and Number. 215, on footway in front of The Anchorage and No. 227 , and Granton Square next to recycling bin at Streetlight Column No. GJY02
Drylaw – Near number 48 Drylaw Crescent, Drylaw Green Against wall near street name-plate on west side of junction with Telford Road, Easter Drylaw Bank At Easter Drylaw Avenue, Ferry Road Outside Movie Express, Drylaw shopping centre, Groathill Road North At Easter Drylaw Gardens, Wester Drylaw Avenue by entrance to Ferryhill Primary School and Outside number 66 Wester Drylaw Drive
Royston – Near number 9 Royston Mains Close and at At Wesley Court.
For more information on Grit bins and to search other areas check out the council website here
Calll Clarence on 0800 23 23 23 or email clarence@edinburgh.gov.uk to:
– report a salt bin which needs re-filled, or has been damaged
– request an existing salt bin is re-positioned or removed
– request a new salt bin