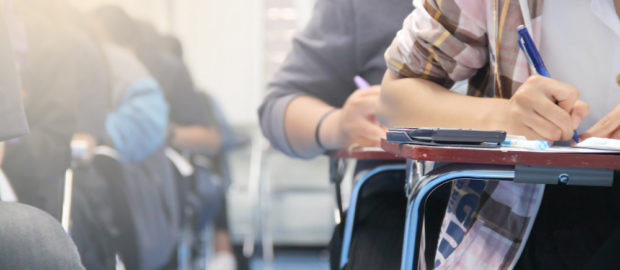 Exams in Scotland will cancelled for pupils in Scottish high schools, education secretary John Swinney has announced.
He told MSPs that coursework, existing grades and prior attainment will be used to assess the grades of pupils.
Mr Swinney, who is also the deputy first minister, said the "unprecedented" move was a sign of the "gravity" of the situation the country is facing amid the coronavirus pandemic.
Speaking in Holyrood today, he said: "In all of our history, Scotland has never cancelled the exams.
"Since 1888 they have been held every May or June, without fail.
"In the midst of two world wars the exams went ahead. It is a measure of the gravity of the challenge we now face that I must today announce the exams will not go ahead this year."
"The Scottish Qualifications Authority (SQA) will require relevant units to be completed, and coursework and teacher estimates of grades to be submitted by the agreed deadlines or indeed sooner where that is possible."