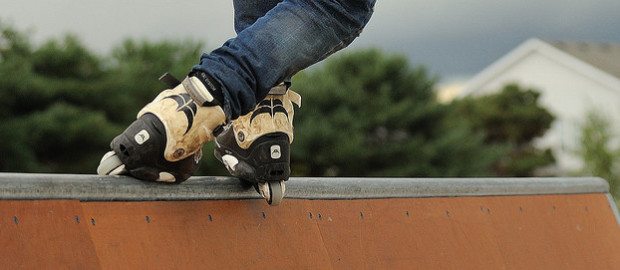 Plans to build a skatepark in Drylaw are still rolling on – despite a slight delay.
Alex Dale, chairperson of Drylaw & Telford Community Council, said in his annual report that the contractor was finalising the plans.
Alex said "The current position is that the contractor is still at present working on the final design plan.
"They are at present looking at the drainage system to the park and have gone back to the original designer to check if their solution fits with the original planning approval."
The skatepark has been a long drawn out process, through no fault of the steering group.
The steering group made up of local people, councillors, young people and community council have managed to secure in excess £165,000 for this project.
Alex told the community council AGM on Wednesday that a schedule of dates was hoped to be announced within the next few weeks.
Local councillor Lesley Hinds said "Skatepark has been a long process a lot of work was at the start to seek support from residents.
"The group worked hard to secure the funding and that is all now in place.
"One thing being looked at is if there is space to keep some bike obstacle course in the park."
An update report from the Edinburgh and Lothians Greenspace Trust will be given at the next community council meeting at the end of June.
To find out more about the skatepark email the community council on secretary@drylawtelford.co.uk or check out the unofficial Facebook page at https://www.facebook.com/drylawskatepark