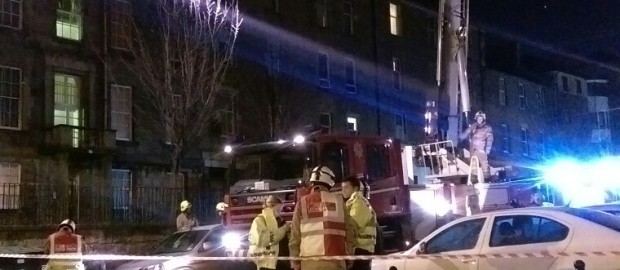 Two people were rescued after a fire broke out in a flat on Portland Street Leith.
Emergency services raced to the property shortly after 10pm tonight (Monday).
One firefighter suffered minor injuries during the rescue and was treated by the Scottish Ambulance Service on scene.
Several animals were also rescued but we have since learnt a cat died
The road is closed as the Fire service ensure the fire has been extinguished.
More pictures here