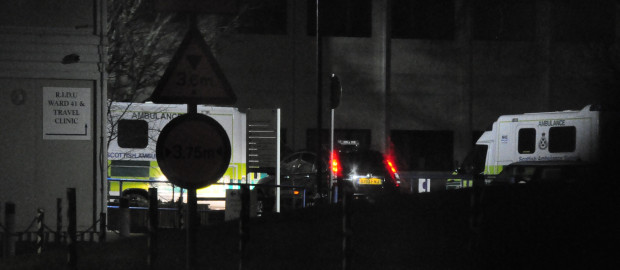 A man admitted to an Edinburgh hospital after returning from west Africa has tested negative for Ebola.
NHS Lothian said the patient was screened at the Western General on Thursday after reporting a raised temperature.
Earlier the health board said the test was being done as a precautionary measure and that the patient was being kept in isolation.
NHS Lothian later posted on Twitter that the test result was negative.
It said: "The patient admitted to the Regional Infectious Diseases Unit at the Western General Hospital yesterday has tested negative for Ebola.
"We have robust systems in place to manage patients with suspected infectious diseases and staff follow tested national guidelines."