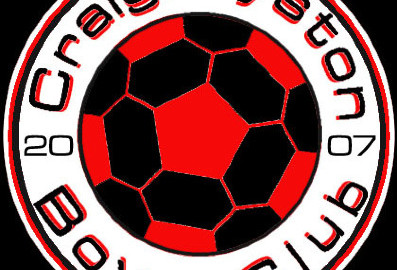 News Flash Craigie 2002's reach another cup final
Craigie v Fernieside
Game was changed to Fernieside as Craigie park was unplayable
This was a titanic game
Craigie showed their intentions early with a few attacks down the Fernieside left.
Craigie were making a hard work of it as both Ben & Max seemed to have left their shooting boots at home but fair dos to them as they never gave up
Mid way through the 1st have Craigie got the all important breakthrough.
A delightful corner from Christopher Bell was met square with a bullet header by Stevo to put Craigie 0 – 1 up
Halftime
Craigie 1 v Fernieside 0
In the 2nd half Craigie totally dominated and should have been at least 3 or 4 up but things were not happening for our normally lethal strike force.
In fact a well worked throw on the Fernieside left was worked between Tyler Mckinlay& Ryan Adamson led to shot from Ben Hunter which hit the post ran along the line and you expected Jamie Mcewan to score at the back post but great last minute defending stopped it from being 2-0 up
Then a magnificent run from Tyler from his own half he tore up the right wing beating at least 6 players before unleashing an unstoppable shot which blasted into the back of the net to make it Craigie 2 v Fernieside 0
Craigie really should have scored more
Final Score
Craigie 2 v Fernieside 0
Craigie now have a 2nd Cup Final to look forward to.
Liam Moorhead. Lewis Hunter & Mackenzie never got on but they are an integral part of this squad
They will get lots of game time between now and those finals which will give them a chance to stake a claim for a starting place in the finals.
Well done Craigie 2002,s
C, mon the Craigie
‪#‎pioneers‬
Next fixture
Sunday 8/2/15
Ken Ritchie Cup
Away
Edinburgh South FC v Craigie
Ko 11am
All players to be at clubrooms for 9-30am
Written by Derek Moorhead