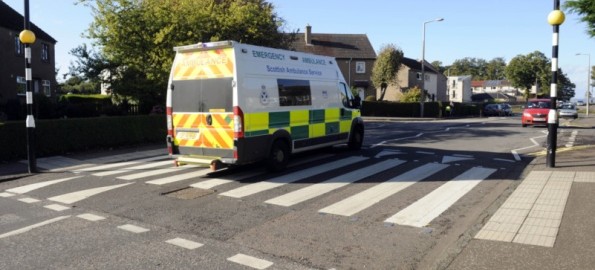 Parents and carers want action before a serious accident happens
Parents and Carers of children at Ferryhill Primary in Drylaw are demanding action to prevent another accident. They are calling for a stop to irresponsible parking outside their school.
Only last month we reported a child being struck by a car near to the school. Read that here
A public meeting will be held: 
When – Wednesday the 4th of February
Where – Drylaw Neighbourhood Centre
At – 5.15pm
Police Scotland, Local Councillors and the head teacher of Ferryhill will all be there
One parent tonight said
Action needs taken and it's about time the police and council got the issue sorted out, we have been lucky up until now. What will it take? A child to be killed! I have a 7 year old and in the next few years many kids her age will be walking alone to school, I will not be allowing her to go alone. Hopefully with this meeting something will come out of it.