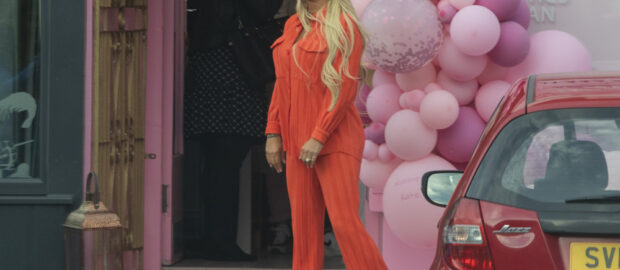 Reality TV star Katie Price dropped by a local beauty salon to deliver a 'make-up masterclass' yesterday.
The 43-year-old arrived in Drylaw for the session at 'Makeup by Lynn' on Easter Drylaw Bank at around 5.30pm.
Tickets for the event cost £80 and Included in the price is a goody bag worth £20 containing make-up and beauty items.